ABOUT EMDASH
Writers with an instinct.
We're a super-specialised agency working exclusively on B2B technology content. Over the last decade we've created various forms of great content for start-ups, scale-ups and enterprises alike. We get you, without you having to try too hard.
Writers
Our core business is words. Yes, we can make them look pretty for you. But that's not our purpose.
We're here to create content that helps you sell your product/service.
Thinkers
LOL. Everyone does, yes? At Emdash, we do better. We bring together customer empathy, business prerogatives, storytelling, and the best of language skills to create great content.
Specialists
We work almost exclusively with B2B tech businesses. We can write authoritatively about most things. Within tech, we cover quite a bit — scroll down to see what.
Straight-shooters
We'd like to contribute meaningfully to your business. We believe this depends on us being honest and candid with our opinions. Emdash clients expect and respect that.
What we write about
All kinds of tech + business.
Agile development
AIOps
Application development
Cloud communications
Customer experience
Data and analytics
Data transformation
DevOps
DevSecOps
Digital transformation
EdTech
Facilities management
Global capability centres
GovernmentStack
Headcount management
HealthTech
InsurTech
IT services
Kubernetes deployment
Live commerce
Low-code
Marketing automation
Procurement insights
Quality assurance
Reconfigurable computing
Responsible AI
Retail modernisation
SaaS management
Smart contracts
Supply chain intelligence
Tech education
Women in tech
Workplace modernisation
Who we work with
B2B technology companies who know the business value of good long-form content.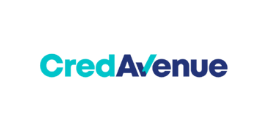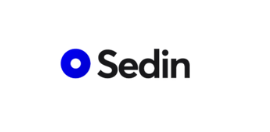 Team Emdash
The tiny team with mighty skills.
What is this Emdash?
Glad you asked!
Emdash is a punctuation in the English language. 👉 —
It's longer than a hyphen (-) and longer than the n-dash (–). It's the width of the letter 'm'. It's beautiful, elegant, most importantly, it smartly subverts the standard rules of punctuation.
It can be used to connect two sentences — it can do the semicolon's job. Or foreshadow a list of things — as a colon would do, or a bulleted list. Or parenthesise a digression — which shouldn't happen in taut writing, but often does — in the middle of a sentence.
It fits perfectly well in prose
In poetry too, it deftly goes —
As Mary Norris says, the emdash "can be substituted for almost any other mark of punctuation — the comma, the semicolon, the colon, the period, a pair of parentheses, the quotation mark, even a bullet point in the making of a list."
Ranjani chose the name because we are (or want to be) a bit like that — stretched in our ambition, elegant in our execution and versatile in our potential. Girl can dream, right? :)