I'm Ranjani, writer and the founder of Emdash.
For the last fifteen years, I've been a writer — of various things. Here's a rather short summary of my life's work.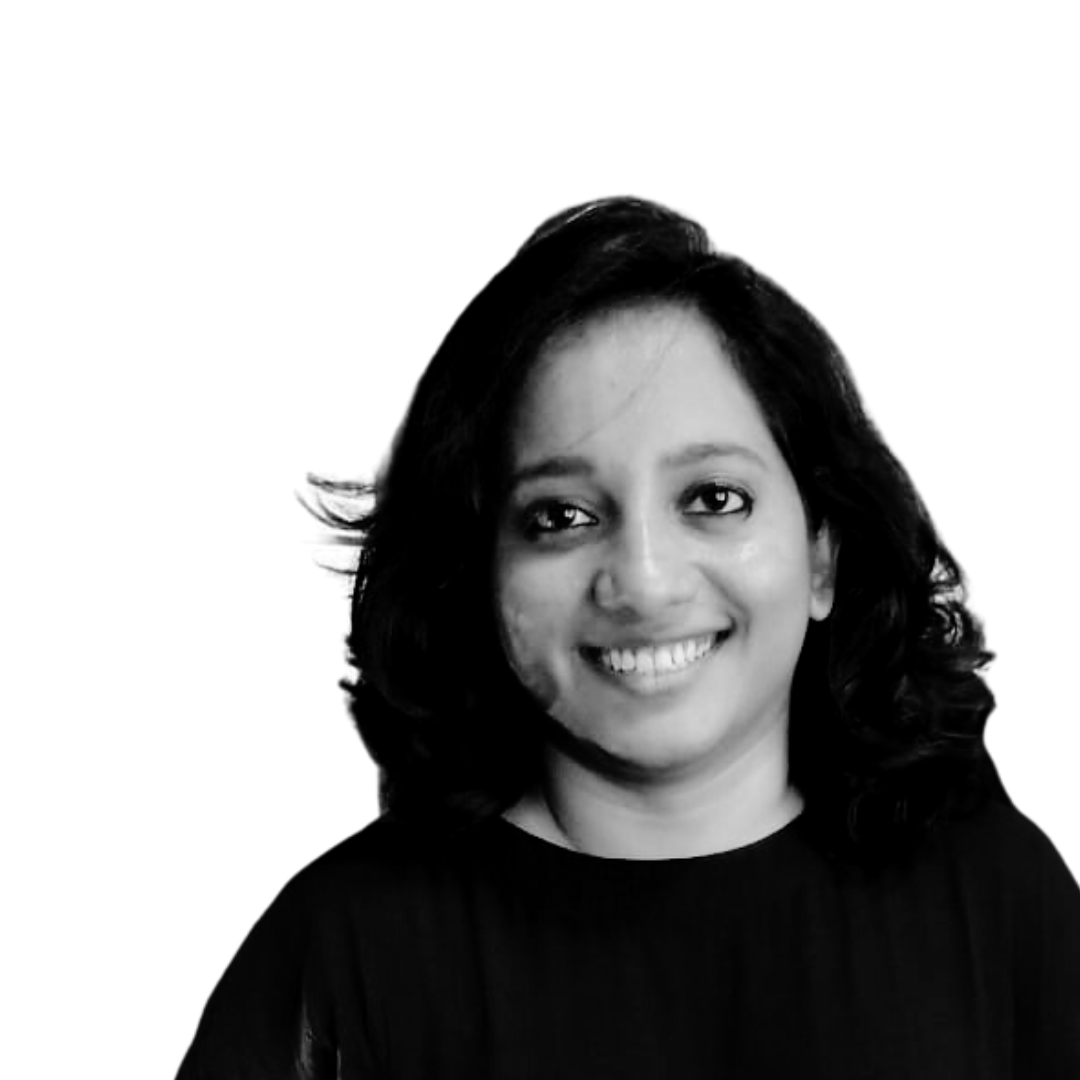 After a masters in film studies and a couple of years pretending to study in the UK, I came back and tried my hand at a number of things — PR, branding, digital marketing and an NGO for good measure. Nothing lasted, leaving me feeling quite off-path.
After stumbling on many failures, I fell on my face into freelancing. I wrote about whatever would pay — a local heritage walk company, a wealth management consultancy, Ayurveda centre and the like. Until one afternoon of binging on Hitchcock, Cognizant came along and gave me the gig to repurpose dense whitepapers into snappy short-form for their mobile/tablet app.
That struck a chord. I found tech-writing challenging, inspiring and oddly well-paying. Most importantly, I found myself having an instinct for the tech business. I grabbed that hard and have since built Emdash deliberately, as a B2B tech content practice.
Over the last decade, I've had the chance to work with the who's who of enterprise tech — Cognizant, Infosys, Thoughtworks, and some interesting startups such as Springboard, Spendflo, Facilio, Firework and so on.
I've written about some peculiarly high-tech stuff — reconfigurable computing, predicting star formation with deep learning, Kubernetes orchestration (LOL!) and scalable data architectures. On the business side, I've had the chance to write category defining buyer's guides, industry reports and award nominations. You can read some of my work under portfolio and see my clientele here.
Even as we did some high-tech, demanding work, we were the team you could call in crisis. We always had a little more than content to offer. I've had a client call me frantically on a Saturday morning because he changed the settings on a WordPress plugin that crashed his site — the persistent WordPress-er in me had answers. I once taught a highly-acclaimed Scala programmer that he can copy-paste HTML into the Outlook email composer and it'll work! I edited the college application essays of a client's son.
Running my own business gave me the freedom to live as I please. So, I do a bunch of other things on the side.
At Emdash, I'm the lead (and often only) writer. I write most of the content we ship and personally review all of them. As most business owners tend to do, I also edit, design, reconcile accounts, handle crises and endlessly worry about profitability. :)
On the side, I'm a film critic and infrequent essayist. I write about Tamil films, now for Film Companion South as a freelancer. I've been published in a number of other places — portfolio here.
On another side, I write about modern work, productivity and writing as a profession. I also do resume reviews/career prep for young professionals. I did regular workshops for the fellows at Terra.do. More deets here.
Out of sheer love for the team and the endeavour, I collaborate with the Bangalore Literature Festival every year. Emdash managed their social media for years — this year, I was a speaker and a jury member for ScreenLit.
Any of this finds your fancy? Write to me at ranjani@emdash.in. Let's talk. :)